These are a list of referral codes of the marvelous services that I actively use. By using them, you will get additional bonus when registering. Enjoy! 💸
Wise was launched in 2011 with the vision of making international money transfers cheap, fair, and simple. Today, our multi-currency account helps millions of people and businesses manage their money across the world
A fee-free transfer up to €500 when signing up using https://wise.com/invite/u/yohanesg3
Jago is a financial app that provides banking services with the power of a digital ecosystem, to deliver innovative money management solutions to help millions of Indonesians get one step closer to their dreams.
Create Jago account now to earn Rp25.000! Click https://jagobanking.onelink.me/9ryZ/a5z689ay and use the referral code YOH60243. Let's be Jagoan together!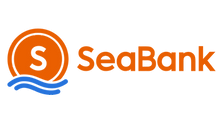 SeaBank is a digital financial institution. We are a tech-based banking company, providing customers the convenience of banking 24/7 from home or anywhere, through smartphones.
Bonus Rp10.000 FOR YOU! Sign up for a SeaBank account with phone number using my referral code: JY5NED. T&C applies. https://app.seabank.co.id/app/main?module=router&type=me&sub_type=referral&login=true&referralCode=JY5NED

PT Cloud Hosting Indonesia (IDCloudHost) is among Indonesian Web Hosting Provider that offers services such as Domain Registration, Cloud Hosting, Server (VPS & Dedicated Server), Reseller Domain & Hosting, and others.
Get bonus credit Rp 25.000 for Cloud VPS service if you use this referral code 8tvp7s and/or registering through this URL https://console.idcloudhost.com/referral/8tvp7s
Flip is a fintech-based payment platform in Indonesia. To date, Flip has served more than 7 million users and hundreds of companies and SMEs
Get Rp 10.000 bonus by joining through my referral. Use this code DVYR0577 or this link https://flip.id/s/rdvyr0577